DETAILS ON HOW TO CAST YOUR VOTE
For the November 2020 General Election, voters in Delaware County can elect to vote at their designated polling place or they can cast a vote-by-mail ballot.
Please note that most long-standing polling places in Delaware County will be open and operational, despite the ongoing COVID-19 pandemic. All polling locations will be fully staffed with trained poll workers prepared to safely and efficiently handle the election. Poll workers will be equipped with COVID-19 PPE Kits, including written COVID-19 procedures, disinfectant spray, hand sanitizer, wipes, gloves, face masks, face shields, disposable pens, and more.
Before you can vote, be sure that you have registered to vote. Visit our Voter Registration page for details. The deadline to register register for the 2020 General Election was October 19, 2020. If you are not sure if you are registered, use the online Voter Registration Status Check.
Click the option below for details, deadlines, and requirements. You will find clear information regarding polling place locations, Vote-by-Mail requirements, and details about our new Delaware County Ballot Drop Boxes and Voter Service Centers. You can also jump ahead to our Voter Instructions page for details regarding paper ballots and in-person voting instructions using the Verity Scanner and Verity Touch Writer.
---
VOTING AT YOUR POLLING PLACE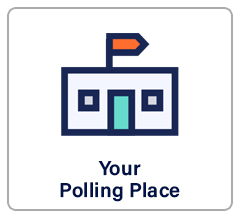 Registered voters will be able to cast their vote at their single designated polling place on Election Day—Tuesday, November 3, between the hours of 7 a.m. and 8 p.m.
Some polling places have been moved due to the ongoing COVID-19 pandemic and other factors. Please be sure to double-check the location of your poll before you head out to vote.
---
Voting with a Vote-by-Mail Ballot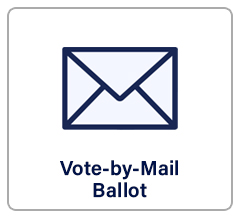 All registered voters have a right to cast their vote using a Vote-by-Mail ballot.
There are two different ways to apply to vote by mail: absentee and mail-in. The deadline to apply is October 27, but we encourage you to apply as soon as possible.