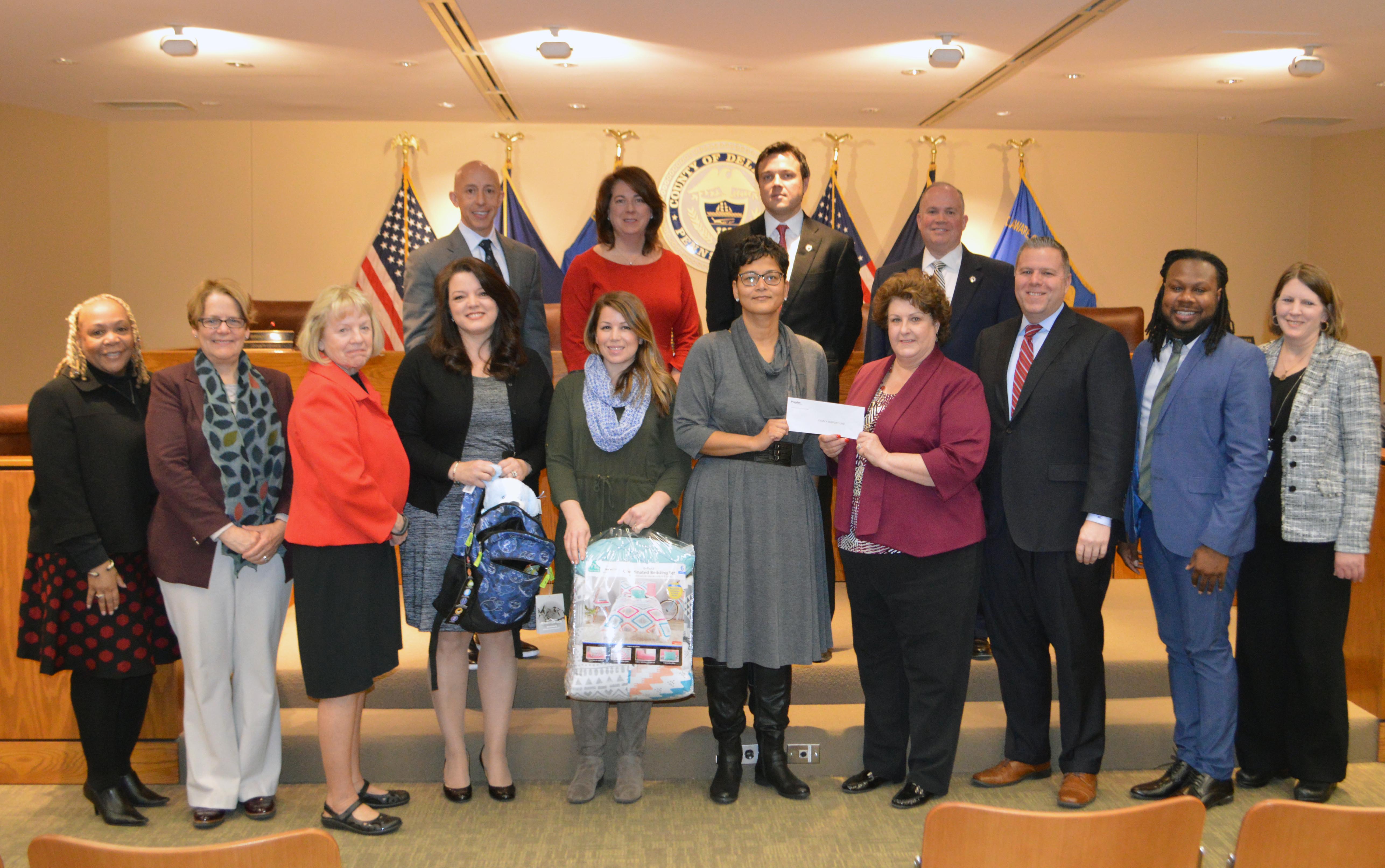 ---
Family Support Line and Myra's Place awarded $2500 grants
Members from Magellan Behavioral Health of Pennsylvania and the Delaware County Department of Human Services attended the Jan. 23 Council Meeting to present $2500 grants to two local organizations who serve the residents of Delaware County. Recipients of this year's grant were The Family Support Line and Myra's Place.
For the past 21 years Magellan Behavioral Health of Pennsylvania has been the County's Medicaid managed care provider. Through this partnership, Magellan has provided services to County residents with mental health and/or substance abuse issues.
The Magellan Cares Foundation is a non-profit organization with a mission to improve access to quality healthcare and social supports. The foundation supports programs focused on large-scale health access, efforts that help to improve social supports and efforts to support military service members, veterans, and wounded warriors.
During the meeting, Julie Brown of Behavioral Health presented a $2500 grant to Family Support Line and Myra's Place.
For the past 30 years, Family Support Line has been providing abuse prevention programs and specialized trauma intervention to Delaware County residents. Their programs aim to prevent abuse and to help children and families get help if abuse does occur. Family Support Line, headquartered in Media, is the regional leader in the field of child sexual abuse prevention and treatment. In 2018 their services reached over 7,200 Delaware County residents.
Myra's Place offers substance abuse recovery treatment to women throughout the area. Their mission is to provide long-term recovery to women, based on a continuum of care and the twelve-step program. The dedicated staff at Myra's Place strive to help women completely change their lives by living in one of their structured homes until they are ready to move out on their own.