In September 2022, Delaware County Council unanimously voted to adopt a resolution to establish The Delaware County Commission for Immigrant Affairs.
County Council recognizes the critical need to proactively address the needs of immigrant communities in Delaware County, through the intentional engagement of County residents and community partners.
The Delaware County Commission for Immigrant Affairs will provide review and recommendations to Council and pertinent County Departments which address the needs of immigrant communities in Delaware County.
The Commission will:
Strengthen the voices of local immigrant communities
Advise County Council and pertinent County Departments on policies and programs to improve the lives of immigrants within Delaware County
Share resources and raise awareness about the history, geography, and culture of the various immigrant communities represented within Delaware County
The members of the Commission are comprised of the County's Diversity, Equity, and Inclusion Officer and ten residents of Delaware County appointed by County Council. The Commission members elect a Chair to set agendas, preside over meetings and perform other leadership functions, as well as a Vice-Chair and a secretary, and will hold public meetings at least quarterly at a publicly advertised time and place to be determined by the Commission.
Public Meeting Notice
December 21, at 6:00 pm - Delaware County Immigrant Affairs Commissioner has scheduled a virtual meeting. The public is invited to attend. Please email inclusion@co.delaware.pa.us for the meeting credentials.
Commission Members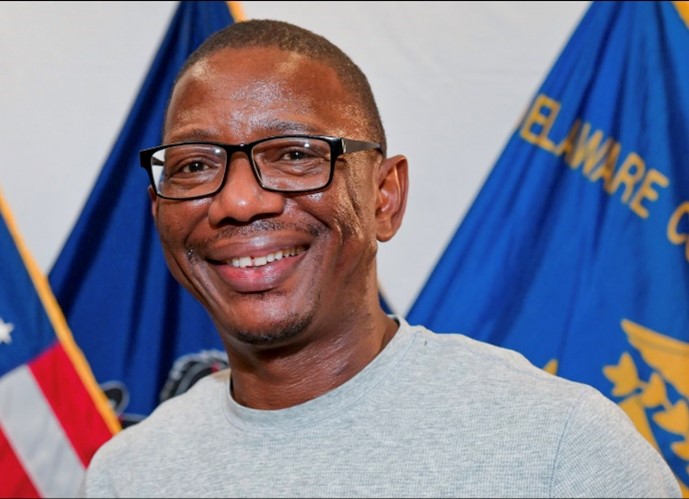 Dahn Kepayea Dennis - Chair
Dahn Kepayea Dennis was born in Liberia West Africa. He migrated to the United States in 1992, attended Philadelphia Community College and after 2 years transferred to Mansfield University. He graduated with a degree in Biology, from Mansfield University of Pennsylvania. He later graduated from Lincoln University with a degree in Human services Counseling in 2015. Dahn currently lives in Darby borough in Delaware County and is happily married with eight children. He speaks the Liberian English, and Dan (Gio) dialect.
In 1996, he organized Nimba County Youth to help decrease the youth violence in the school district and is the former President of the Liberian Association of Pennsylvania Inc. This organization served Liberians in Pennsylvania and as President, he served as a spokesperson for over thirty thousand Liberians in Pennsylvania. Dahn also served as national President of United Nimba Citizens' Council (UNICCO) which is an organization that was established to serve the tribal group from Nimba County, Republic of Liberia in 1979.
Dahn has formerly taught with the Philadelphia School District as a long-term teacher and in 2005 left the school district to work with the Nationalities Service Center as a case manager to serve the refugees from Liberia and other countries around the world. He left the school district because he believed immigrants were not applying for their families because of cultural misunderstandings. They were not seeing familiar faces to answer their questions and/or address their concerns. This motivated Dahn to seek a case manager position which allowed him to interpret for immigrants from Liberia. During the anchor relative application process, Liberians were able to come out in numbers to file for relatives in Ghana, Ivory Coast, Guinea, Nigeria, etc.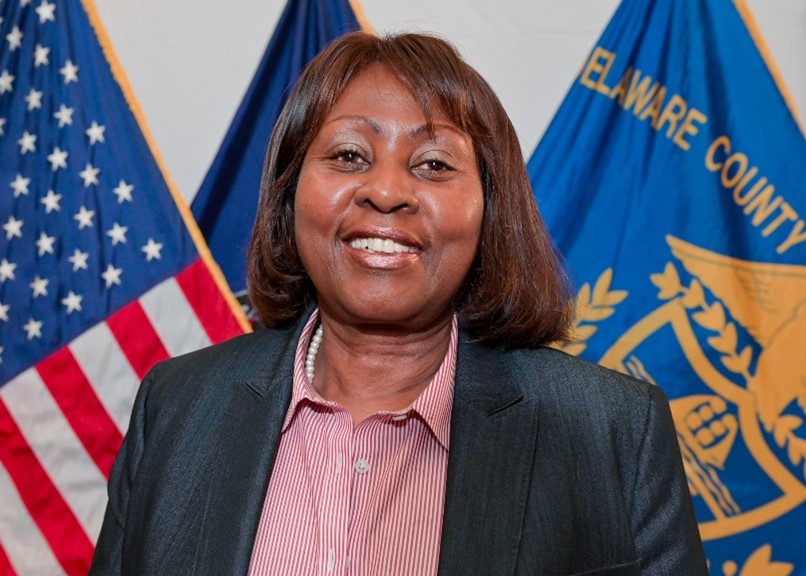 Ann Kariuki, Esq. - Vice Chair
Ann Kariuki a native of Kenya and long-term resident of Delaware County is the Executive Director of International Center for Alleviation of Poverty Inc. A holder of MPA from Cheyney University, LLM degree from Temple University Law School and LLB (Hons) from the University of Nairobi. Ms. Kariuki has served as a Director of Human Resources, Women Against Abuse Inc., in Philadelphia, as Executive Director of the Center for Public Law and Policy in Nairobi and Deputy Director, Public Law Institute in Kenya specializing in public interest litigation and related issues. She is a founding member and past Vice President of International Federation of Women Lawyers (FIDA Kenya), which is a leading women's rights organization and as Past Chair of Public Policy Committee of the American Association of University Women, Philadelphia to mention a few. She has also served as the chief Legal Officer and deputy to company secretary at Kenya Airways. Schooled as an attorney, her legal career started at the reputable law firm Hamilton Harrison and Mathews Co. Advocates. She left the corporate sector to pursue her passion in human rights, gender equality and women empowerment, democracy and social justice issues that include poverty and economic inequality. She undertook further studies in Strasbourg France, Germany and the Philippines. She has served in various boards and leadership positions and is a recipient of several awards and recognitions. She is also a founding member of Delaware County Immigration Coalition (DCIC) a success story that was formed during the covid period to tackle the challenges and needs of the DELCO immigrant community arising from the pandemic.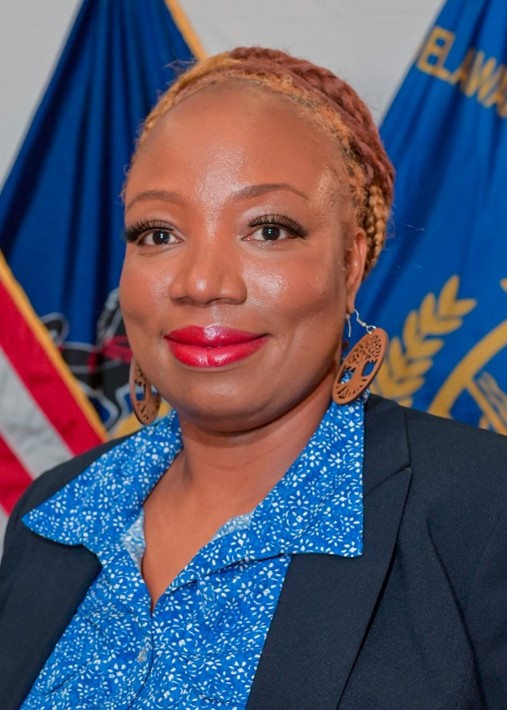 Gbolo Ashia Kowou-Howard - Treasurer
Originally from Liberia, West Africa Gbolo Ashia Kowou-Howard has lived in Delaware County, Upper Darby for more than 23 years. She holds a bachelor's degree in Psychology and master's degree in social work from Widener University. She is also a licensed social worker and a licensed Behavior Specialist Consultant. She is the founder of the All Liberian Diaspora Women Organization, member of the DCIC and current board member of the ULAA. She developed a summer adventure camp for adolescence and is the international coordinator of her church Victory Harvest Fellowship International in Philadelphia. She actively volunteers with international organizations and has built a school and health center in Liberia, West Africa. She is actively involved in multiple community activities and is a strong advocator for women and children. She is married with three biological and five adopted children and is very excited to serve on the Immigrant Affairs Commission.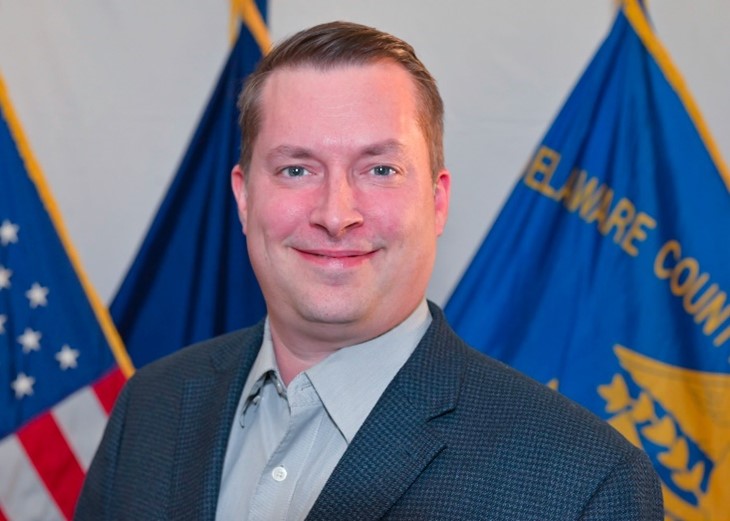 Wyatt Bixby - Secretary
Born and raised in Swarthmore and Wallingford, Wyatt graduated from Strath Haven High School in the year 2000 and went on to earn a bachelor's degree in Political Science from Clarion University of Pennsylvania. After earning his degree, Wyatt moved abroad in pursuit of adventure and better understanding of the world. After several years teaching English abroad and obtaining a certificate in teaching from the University of Cambridge ESOL programs, he ventured into health insurance in the Mainland Chinese market and developed relationships with clients representing many well-known American and international companies that he has been able to leverage in the domestic US health care market. After having his first child in Shanghai, China, Wyatt and his wife decided that it was best to leave Shanghai and ended up relocating to the US to raise their family. After a lengthy and opaque immigration process, and a national job search, Wyatt, his wife, and two children settled in Wallingford where they have been residing happily ever after.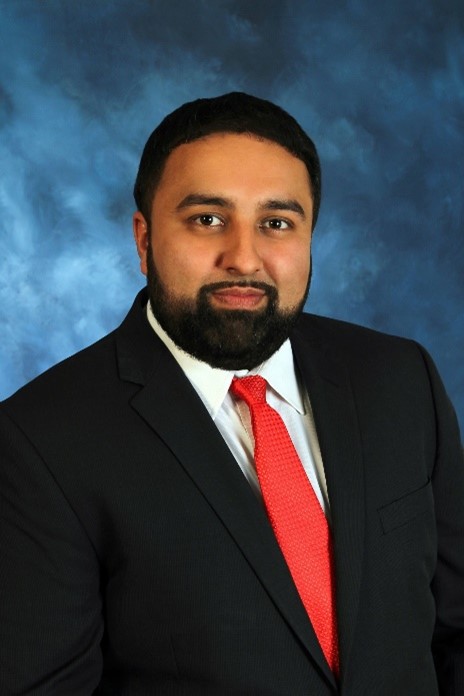 Inderjit Bains
Inderjit Bains was born in Philadelphia and grew up in Upper Darby. He attended Temple University where he studied finance and accounting. His professional background consists of working in the banking industry with employers that include HSBC, Bank of America, BMT and WSFS. Currently, Inderjit has been an emergency management specialist with the Department of Emergency Services with Delaware County for 5 years and enjoys being involved in the communities. He served on the Upper Darby Library Board from 2012 – 2019 and currently serves on the Delaware County Library board of which he has been a member since 2016. He is also serving as a trustee at the Philadelphia Sikh Society. In his spare time, he enjoys playing soccer and spending time with my family.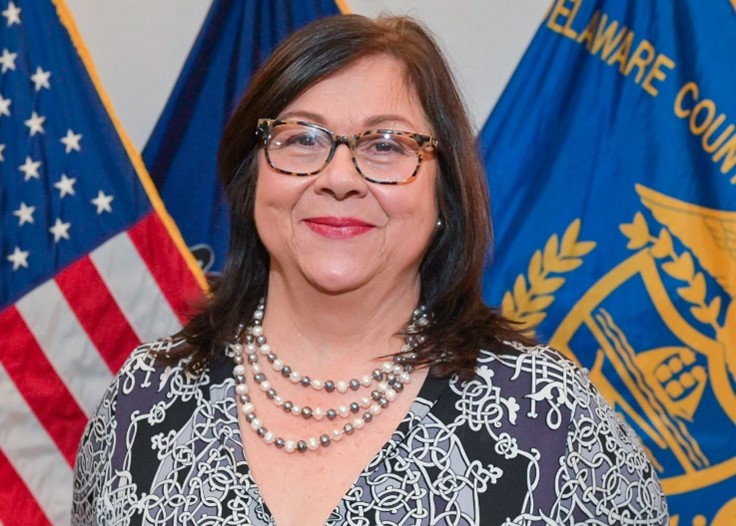 Marisabel Isel
Marisabel Isel is a Student Support Specialist for Chester County Intermediate Unit's Migrant Education Program. Marisabel has been a fierce advocate of immigrant's rights in Delaware and Philadelphia County. She is a founding board member of Centro de Apoyo Comunitario, a Latino women lead organization, that has provided services to the immigrant community since 2004. In her previous role of President of Centro de Apoyo Comunitario, she served as an EL teacher, manager of the IRS Vita Site, coordinated volunteers and established partnerships with other organizations and universities to serve the immigrant community in Delaware County. She was also the Former Co-Chair of the Coalition of Latin American Migrants and Immigrants.
In her professional life, Marisabel worked as a Systems Programmer for SunGard Higher Ed, and for Lutheran Children and Family Services as an Intake Coordinator recruiting foster parents for refugees and undocumented unaccompanied minors. She worked for Northeast Treatment Center, Community Umbrella Agency (CUA) 1, as Strengthening Family Coordinator and a Resource Home Coordinator, for Eat Right Now as a Bilingual Nutrition Educator-Outreach Coordinator. She has also worked as an interpreter for Upper Darby School District and other agencies and organizations in PA, NJ and DE.
Marisabel graduated from Neumann University with a Bachelor of Science in Liberal Studies and is an IFP Certified Trauma Competent Professional. She has attained her certificate in Bridge the Gap Medical Interpretation, a certificate from the Latino Partnership Leadership Program and she is an active member of Delaware Valley Translators Association.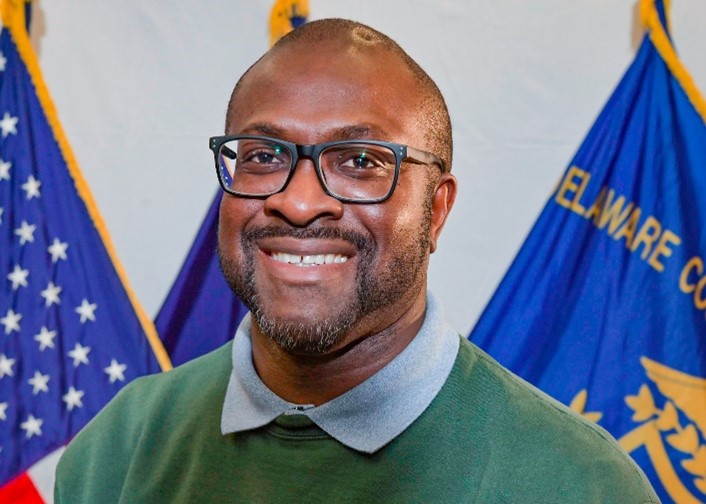 Roger M. Jack, EdD
Roger is part of the administrative team at Maple Shade High School and the assistant principal in charge of the school's Junior High. He actively participates in his church and serves as a volunteer on the Teacher Leader Committee (TLC) of the Association of Middle Level Educators (AMLE). He graduated from CUNY, Brooklyn College with a bachelor's degree in Film, from the University of Southern Maine with an MS in Literacy Education with an emphasis on ESL, and from the University of New England with an EdD in Educational Leadership. His career began more than 15 years ago as a teacher of refugee kids from Somalia and Kenya. He has a deep love for immigrant pupils and their families. Roger is originally from Trinidad and Tobago but moved to the US over 20 years ago. He lives in Delaware County with his wife and three sons.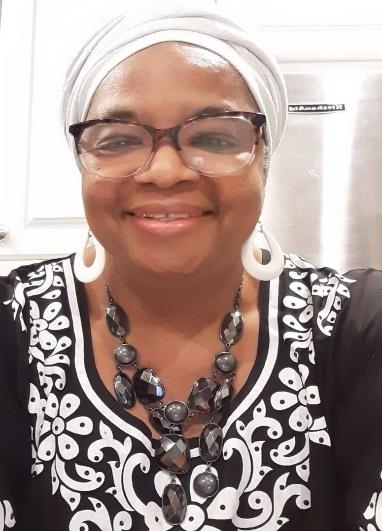 Portia Kamara
Portia Kamara is an African Immigrant from Liberia, West Africa. She is the co-founder and Executive Director of the Multicultural Community Family Services (MCFS), a not-for-profit social service organization located in Upper Darby, Pennsylvania. Portia holds a master's degree in Social Work from Temple University, a graduate diploma with a specialization in Child Welfare from the University of Pittsburgh, a certificate in Trauma from Bryn Mawr College, and a certificate in Equitable Community Change from Cornell University.
Portia is a professional development consultant, cultural broker, conflict mediator, presenter, and facilitator. Portia's lived and professional experiences have contributed immensely to nurturing her humanity and creating community service pathways that have led to developing healthy and safe community outcomes for diverse individuals and families. Over the years, she has worked collaboratively with immigrant led organizations, governmental institutions, legislative stakeholders, and philanthropic foundations to develop culturally responsive approaches to better serve the immigrant community.
Portia is a member of several organizations, collaboratives, boards, committees, and coalitions, including the Delaware County Immigrant Coalition, the Coalition of African Communities (AFRICOM), the African Immigrant Health Research Collaborative, the Philadelphia Corporation for Aging African Caribbean Elders Advisory Board, and the Delaware County Trauma Alliance, among others.
Portia is married to Gore Kamara and has three adult children: Jamillia, Gore Jr., and John Yourfee.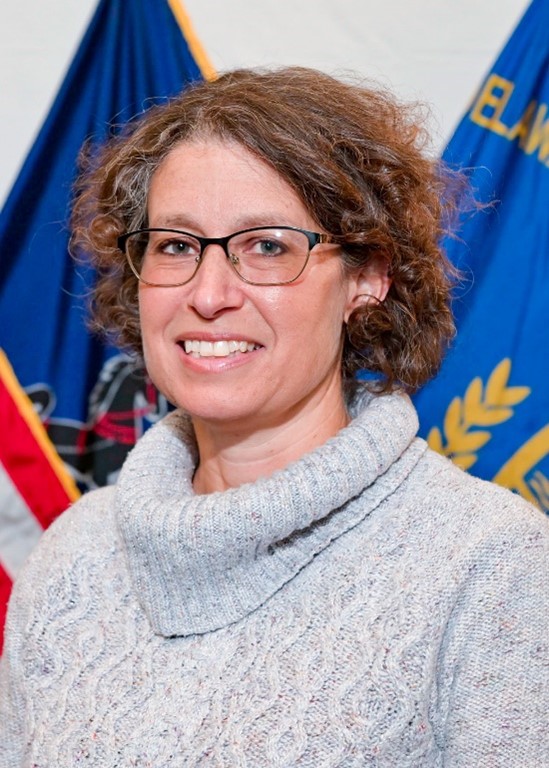 Kyra Raphaelidis
Kyra Raphaelidis immigrated from Greece to the United States in the 1980's. Raised bilingual, she has been teaching English as a Second Language (ESL) her entire life, beginning on her primary school playground. Kyra holds a Bachelor of Science degree in Brain and Cognitive Science from MIT and a Master of Education in ESL from UNCG. She has spent 13 years teaching at the elementary level and 12 years in adult education. She currently teaches in the English Language Programs at the University of Pennsylvania and in the Community ESL classes at Christ Lutheran Church in Upper Darby. Kyra also volunteers in the Upper Darby community at Murphy's Giving Market, where she is a board member and the office manager. She studied and worked for several years in Central America, Ghana, and Namibia, and enjoys visiting family in Greece and Ethiopia. Kyra lives in Upper Darby with her husband and children.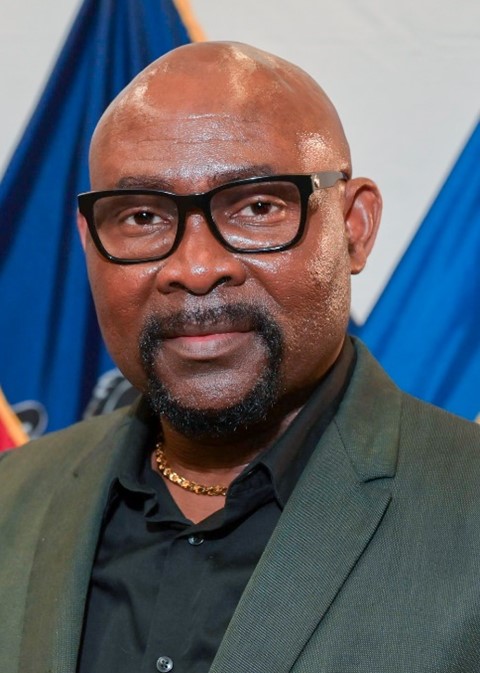 Alascal Y. Wisner, BA, MSW, CADC
Mr. Alascal Y. Wisner Sr. is a resident of Lansdowne Pennsylvania, originally from the Republic of Liberia, West Africa. He has a bachelor's degree in Sociology from the University of Liberia, a master's degree in social work from Temple University in Pennsylvania, and a Drug and Alcohol Counseling Certification (CADC) from Villanova University. He is a father, and a husband. Mr. Wisner is well seasoned community activist and Social Worker with more than 30 years of experience working with disadvantaged people and communities in Africa and the United States. He currently serves as a member of the Delaware County Black Caucus, a former member of the Board of the Directors of the Union of Liberian Associations in the Americas, and the founder and Executive Director of the Minority Center for Participation and Empowerment, a non-profit organization working with minority folk and government to help reduce crime in America and improve the living conditions of disadvantaged minorities.