Brian P. Zidek, Chairman
Phone: 610-891-4266 | Email: ZidekB@co.delaware.pa.us
Public Office Hours:
Office Hours: Tuesdays, 1-3pm (virtually via Microsoft Teams)
For more information or to request an appointment, please email
Deborah Cairy: cairyd@co.delaware.pa.us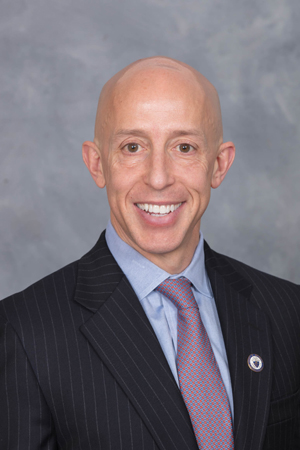 Brian Zidek was elected to Delaware County Council in November 2017 and sworn into office in January 2018.
Brian is an experienced business leader and executive. He currently is President of Excess Reinsurance, a national company and a leader in the self-funded medical reinsurance industry.
Born and raised in Southern New Jersey, Brian has lived in Delaware County for 20 years. Brian attended Dickinson College where he earned a bachelor of arts, majoring in both Economics and Policy and Management Studies. While at Dickinson College, he spent one year studying economics at the London School of Economics. Brian graduated Magna Cum Laude and Phi Beta Kappa from Dickinson in 1992. After graduation, Brian attended Georgetown University Law Center where he earned his Juris Doctor in 1995, graduating Cum Laude. While at Georgetown, Brian was one of the founders of the Georgetown Journal on Fighting Poverty (now the Georgetown Journal on Poverty Law & Policy).
Brian began his professional career practicing law at Duane Morris LLP in the Reorganization and Finance Department. Then, Brian was hired as a Vice President and General Counsel for Excess Reinsurance Underwriters. Brian also founded Excess Management Company where he served as the managing partner before selling the company in 2014.
Brian also serves as the President of Argo Capital Group, Ltd. During his tenure there, the company's revenues and profits have grown tenfold and Argo Capital is one of the oldest and most respected firms of its kind.
In addition to his career in business, Brian serves as the managing director of the Zidek Family Foundation, a private foundation that seeks to better the lives of children.
Brian lives with his wife, Kate, and their three children in Radnor Township. They previously lived in Nether Providence, where he coached numerous soccer and t-ball teams. In his free time, Brian competes in endurance events, focusing primarily on triathlons, and is a member of a newly formed Indivisible chapter.