Delaware County Council extends our deepest condolences to those who have a lost a loved one to the COVID-19 pandemic. Now over 1,200 Delaware County residents—friends, family members, coworkers and neighbors—have lost their lives, and many of us were not able to say goodbye to these loved ones due to public health concerns or travel restrictions. We understand how painful this can be during an already difficult time of grieving.
On Monday, January 19, Delaware County participated in a national COVID-19 Memorial, holding a candlelight memorial on the steps of the Delaware County Courthouse. It's important that we pause, reflect and remember each person we have lost. We hope this memorial will serve as a collective healing for our community.
Delaware County residents are invited to share a photo and a tribute or memory about loved ones lost to COVID-19 on this page which will serve as a public tribute and reminder of those we've lost.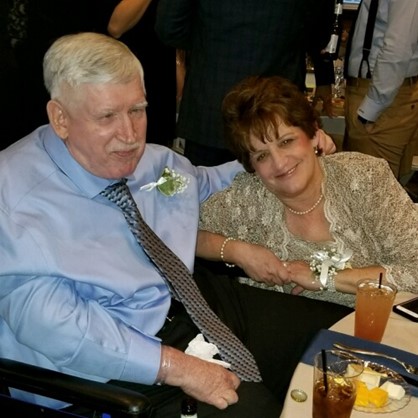 Christopher Beaty
Our father's name is Christopher Beaty. Chris was a resident of Delaware County his whole life, graduating from Upper Darby High School in 1973.
Sadly, our family suffered the devastating loss of Chris on June 6, 2020. He will be forever missed and remembered for his good spirited soul and his contagious smile.
We love you, Dad. Rest in Peace.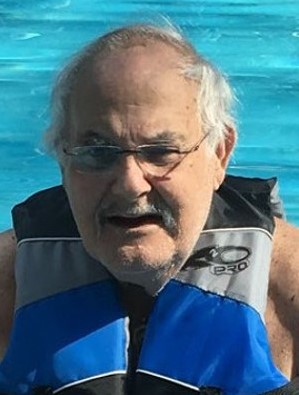 Francis (Frank) Blum
Francis "Frank" Blum, 78 of Broomall, PA passed away May 3, 2020.
Frank Blum was the youngest of three brothers. He was born and raised in Lower Merion, Pennsylvania. He played semi-pro football and loved all sports, and holds a track record that has never been broken. He joined the army and was honorably discharged because of his legs, and worked for Boeing helicopter for 32 years.
He was married to Norma, his special angel and the love of his life for 38 years.
Frank was a loving and caring man. He was everything to everyone. He loved to laugh, and made everyone laugh with him. Frank was a kind and generous man who would help everyone. They always knew where to come if they needed help. He loved all people, know matter what color or what race. If you knew Frank you loved him. Frank was a wonderful husband, father, and grandfather.
He is predeceased by his parents, Henry and Mildred Blum. brother Dick Blum, sisters-in-law Janet Blum, Geraldine Blum, Joyce DiSipio, Brother-in-laws Joseph DiSipio and Gus Rentos.
Frank is survived by his special angel and the love of his life for 38 years, Norma (Parra) Blum, his family, William Blum, Elaine Rentos, Bernadette and Greg Bevilacqua and Best Friend Ed Lloyd. Frank is also survived by many nieces and nephews who loved him dearly.
There will never be another one like him. God broke the mold after he made him. To know him was to love him.
He died on May 3, 2020, from the coronavirus. That is when my Heart broke forever.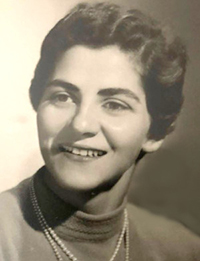 Mary Buemi
Mary Buemi passed away (due to covid~ in a nursing home) on June 15, 2020. She was 85 years old.
Born and raised in Chester, PA, Mary was the devoted wife of her late husband Gabriel Buemi. She was an inspiring cook, having many Sunday family dinners, which, to this day, are lovingly remembered. A true love of music inspired her to learn the piano and she could play concertos as well as pop standards. In turn, she taught several of her grandchildren to play. She had an ear for music and played from her heart and soul. More than anything else, Mary loved to spend time with her family.
Her family misses her so much. Rest in peace dear Mary.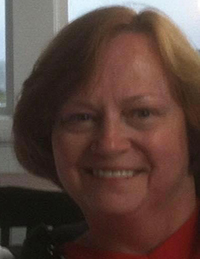 Bonnie Ciafre
Bonnie Ciafre was a long time resident of Delaware County in East Lansdowne. She worked 35 years for Main Line Heath as a Unit Secretary and later a RN. Nursing and her family were the loves of her life. She passed from COVID-19 November 20, 2020. May she live on in every act of kindness and on every nurse's face.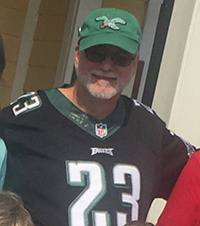 Matt Carroll
Matt Carroll passed on 7/3/2020 from Covid.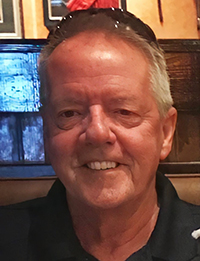 John James Dougherty
John James Dougherty went to heaven on December 14, 2020 after battling COVID-19.
October 24, 1953 John was born and raised in Woodlyn, Pa with his siblings Harry, Dennis, Donald and Rose. He was a St. James Bulldog who put #22 on the map from his playing days. John was blessed to be married to Debbie Dougherty and raise their 3 children Derrick, Alicia and Michelle in Chester, Media Borough and Newtown Square. John "Poppy" is also survived by his daughter-in-law Kristen and grandchildren Cole, Brooklyn, Max, Camryn, Skylar and Paige. He is forever in their hearts.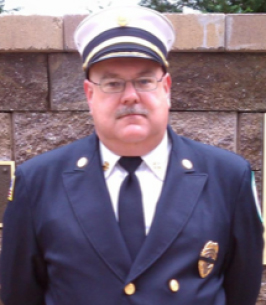 Robert Powell Griffith, Jr
Robert Powell (Bob) Griffith, Jr died on May 18, 2020 at Taylor Hospital. Bob was a graduate of Ridley Sr. High School, class of 1977, Delaware County Community College and Holy Family College. Bob served as Code Enforcement Officer for Ridley Township, and as Fire Marshal. Bob was a past Fire Chief of the Swarthmore Fire and Protective Association, and a long-time member of the Holmes Fire Company. He was known as a mentor for many firefighters across Delco.
Bob adored his wife Joan Marie and was proud of her work as a nurse on the frontlines of the COVID-19 pandemic. They celebrated their 39th anniversary on May 16th, 2020. Bob was a devoted dad to his daughters Courtney Ann and Megan Marie, and always encouraged them to live their best lives. He showed them the way, with his own passions and interests. He was known as the "feis dad" for his engagement in the world of Celtic music and Megan's Irish dancing. He was a fervent fan of the Flyers and the Phillies, and he shared his love for photography with Courtney. He was fascinated by the Navy's Blue Angels, and always looked forward to Friday nights at Campbell's Boat House. A firefighter must have at least one dalmatian, and Bob was a dog dad to two, Angus and Tess.
Bob will be sadly missed by Joan, Courtney, and Megan, the extended Rinkers family, friends he made in Ridley and beyond and by the entire Delaware County Fire Service.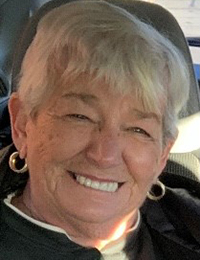 Barbara Gardane
She was a Daughter, Sister, Aunt, Wife, Mother, Grandmother, and Friend. She was the heart of our family. She made holidays, vacations, and time spent together extra special. She loved her family with all she had. So often it has been said that she was the life of the party. She truly was. There was always laughter and memories made during time spent with her. She fell ill with Covid on July 28,2020 and passed away on August 20, 2020. She fought like nothing we or her doctors have ever seen. She had so much life that she didn't understand just how sick she was. We were blessed to be by her side and play her favorite songs for her as she joined her parents, brothers, and sisters in heaven.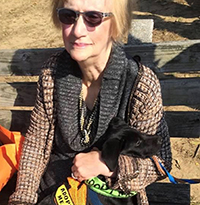 Jeanne Knowles
Jeanne KNOWLES , she died of covid on Christmas Eve at our family home after 9 months of hospice care.

Bill Gargan
Bill Gargan, died from covid on March 24, 2020. Bill was an accomplished athlete.He was an All-City, All-Catholic member of the 1973 Cardinal O'Hara championship football team. Additionally, he was inducted into the National Honor Society. The athletic prowess that Bill displayed as a high school football star combined with his innate compassion served him well as he battled schizophrenia throughout his life and end stage renal disease for the past several years. Bill's generosity of spirit was well known in the communities in which he lived. He was simply a kind, selfless gentleman.

William Charles McKelvie
William Charles McKelvie, of Woodlyn, PA entered into eternal life on April 1, 2020 due to Covid 19. Bill was born in Philadelphia, PA to Helen F. Frost and William W. McKelvie on June 19, 1946. Bill was a veteran of the US Navy. He was a Philadelphia Police Office for close to 25 years, rising up in the ranks to Captain. Upon his retirement, he became the Head of Security for National/Enterprise Car Rental. He held this post for 17 years. Bill had a wonderful sense of humor and was fun to be around. In his retirement, Bill enjoyed taking trips across the United States with his wife. He is survived by his wife of 54 years, Patricia (Kelleher), his daughter, Patricia, and his brother Paul (Dennice). He was predeceased by his daughter, Jennifer (Jack Weaver). He will also be missed by many cousins, nieces, nephews and friends. He was the best husband and the best dad. He will be missed forever.

Richard Hamilton Rea
Richard Hamilton Rea of Media, PA died on May 3, 2020 at Riddle Village in Media, PA. He lived for 88 years.
Born in Mount Lebanon, PA he was the son of the late Henry E. Rea Sr. and Dorothy G. Rea.
After graduating from Mount Lebanon High School, Richard attended Princeton University where he majored in History. He was a graduate of the Class of 1953 with honors and a member of the Quadrangle Club, the 1746 Society and The Alumni Association of Princeton University. Richard then served in the U.S. Navy, achieving the rank of Lieutenant Junior Grade, stationed primarily on aircraft carriers and destroyers in the Mediterranean Sea.
After proudly serving his country, Richard graduated from Harvard Law School with honors. He enjoyed a long and distinguished legal career with the E. I. du Pont de Nemours company in Wilmington, DE. His accomplishments included being the General Counsel of its Remington Arms division and leading DuPont's Europe and Africa Legal Operations while living in Geneva, Switzerland. Richard was recognized as an expert in antitrust and mergers & acquisitions. He retired a respected leader in DuPont's Legal department.
Richard is survived by his former wife, Dorothy Rea of Kennett Square, PA; his children David Rea (Andrea) of Media, PA and Katherine Galm (Christopher) of Burke, VA; and four grandchildren, Andrew Rea, Lucie Rea, Spencer Galm, and Charlotte Galm. Richard was also married to the late Leslie Manning Rea, Barbara Luton Rea, and Mary Phillips Rea.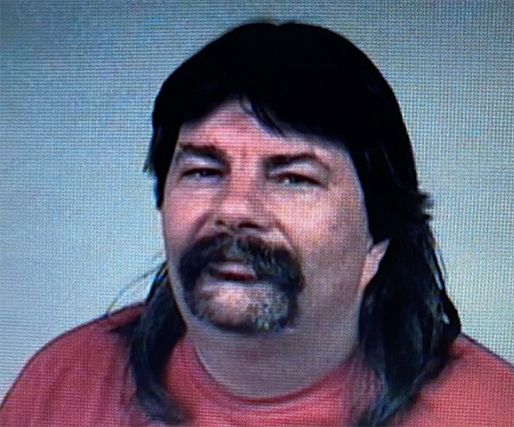 Charles R. Sullivan
In Loving memory of my Uncle Rob 💜. Charles R. Sullivan, age 62 of Morton, passed away suddenly on April 10, 2020.
Born and raised in Media, Charles was a graduate of Penncrest High School Class of 1976. He then went on to work as a sheet metal assembler for Boeing for 22 years. Charles enjoyed music, wrestling, tattoos, and concerts. Charles adored his family, and loved spending time together, especially with his nieces and nephews.
Survivors: Loving brother of John J. (Karen) Sullivan, III, cherished uncle of Jonathan, Stefan, Lindsey, and Katie Sullivan, dear great uncle of Evan, Samuel, Maxwell, Olivia, Tristan, and Owen, as well as many cousins and friends.
He is predeceased by his parents Bessie and John Sullivan, Jr.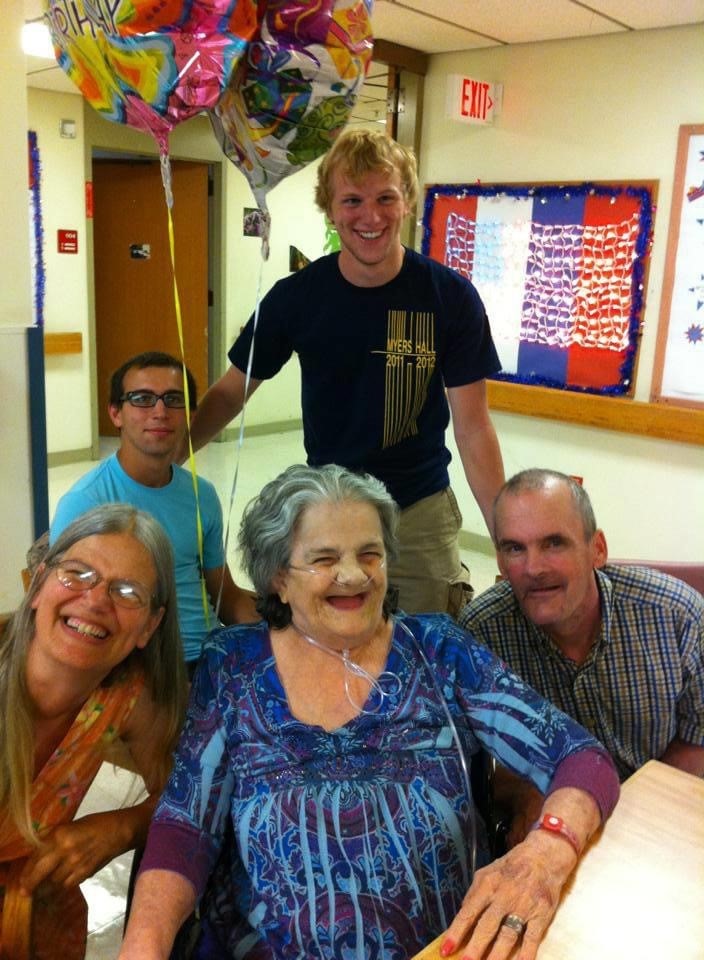 Norma Thompson
Norma Thompson passed away due to COVID-19 on May 28th.
She was born and educated in Chester, PA.
She was a woman devoted to her home and family. I will always remember her involvement with school and Girl Scouts. She spent many years volunteering at the Delco-Blind Center. She enjoyed family trips to the beach, playing cards and board games with her children. She's always had a soft heart for stray cats, dogs and people.
Norma is survived by son William Thompson, daughter Janet Galligan and 2 beloved grandsons. She will be missed by all and will always be in our hearts.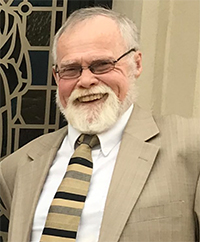 Ramon (Ray) Torello
Ramon (Ray) Torello died on April 18, 2020. Ray was a loving, caring and giving husband for over 50 years to his wife, Nancy. He was also a devoted father to his three daughters: Tina, Tara and Ann Marie. He was the proud Grandfather of eight grandchildren: Lauren, Joe, Mike, Liam, Logan, Caylee, Maggie and Clare; and loving brother to his sisters Anita and Mattie.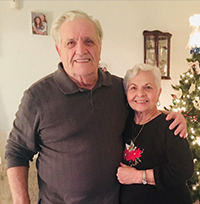 Victor and Loretta Tecco
Loretta passed away on December 4, 2020. On our dad's birthday. Victor passed away December 25, 2020. Christmas morning. Covid may have taken our dear parents, but Covid can never take the love and memories we made with our sweet parents. Sending prayers to everyone who lost loved ones during this pandemic.